These population maps are from Jonathan Schroeder who is a cartographer with the Minnesota Population Center.
First, Twin Cities. The big boom around central Minneapolis is impressive, but the outskirts still grew more. In between, it's interesting to see that more neighborhoods grew than declined.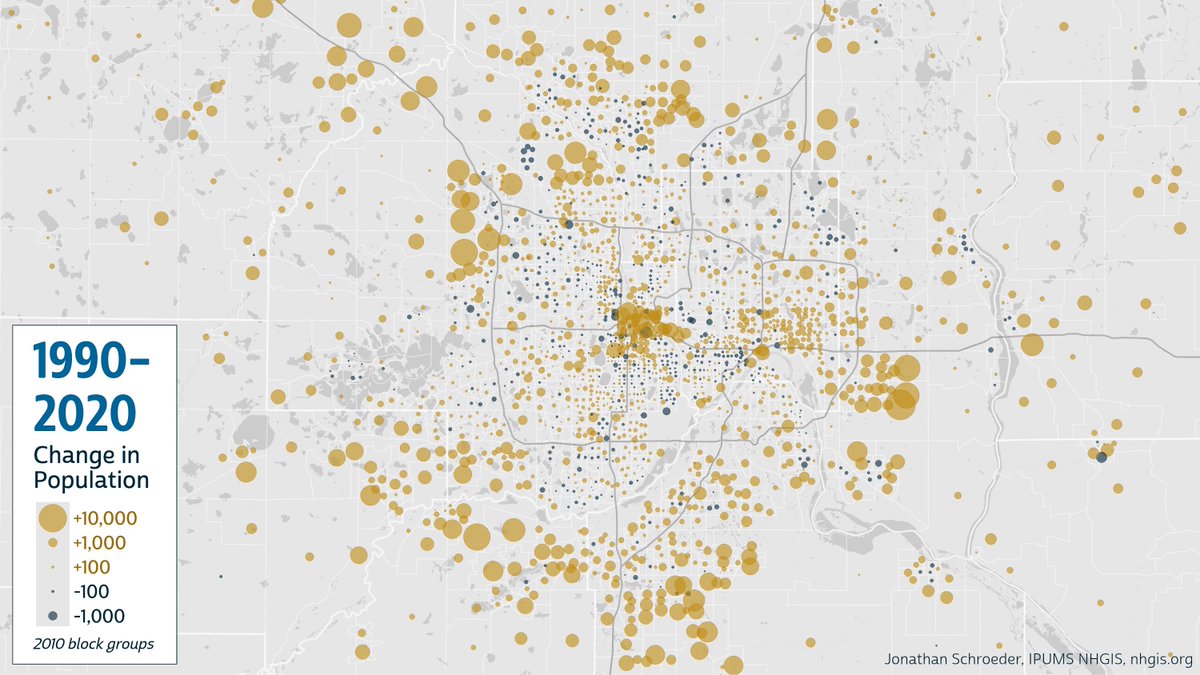 That wasn't the case in the 90s, when most of the established neighborhoods lost population.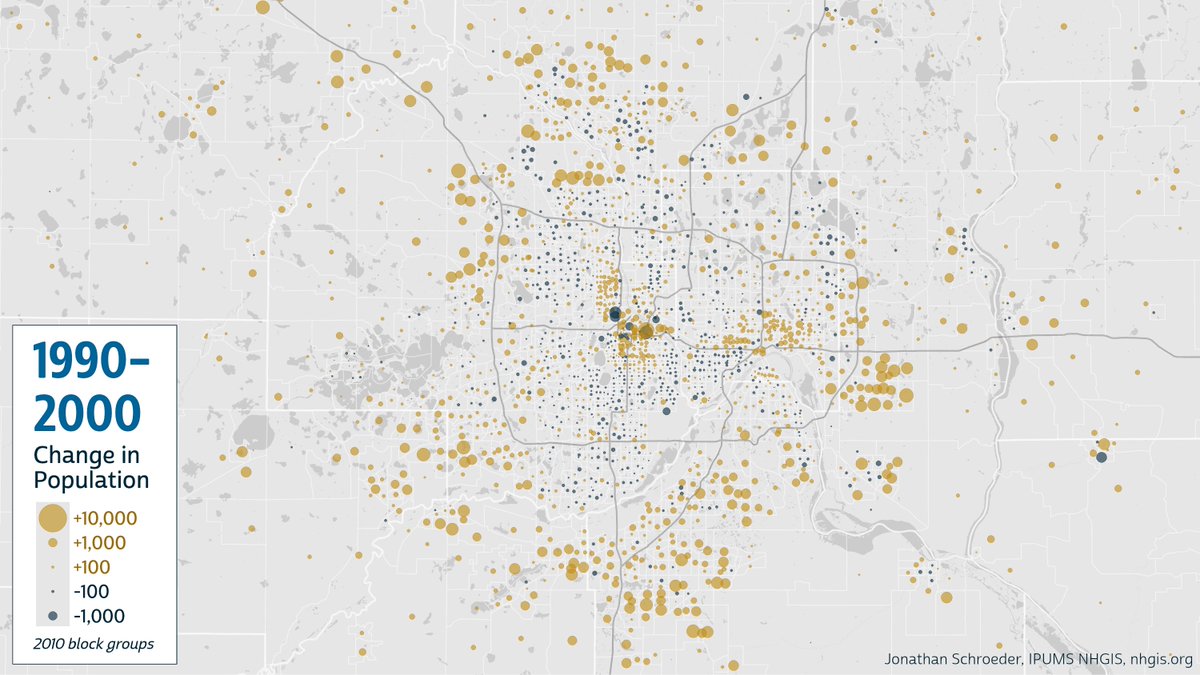 Nor was it the case in the 00s…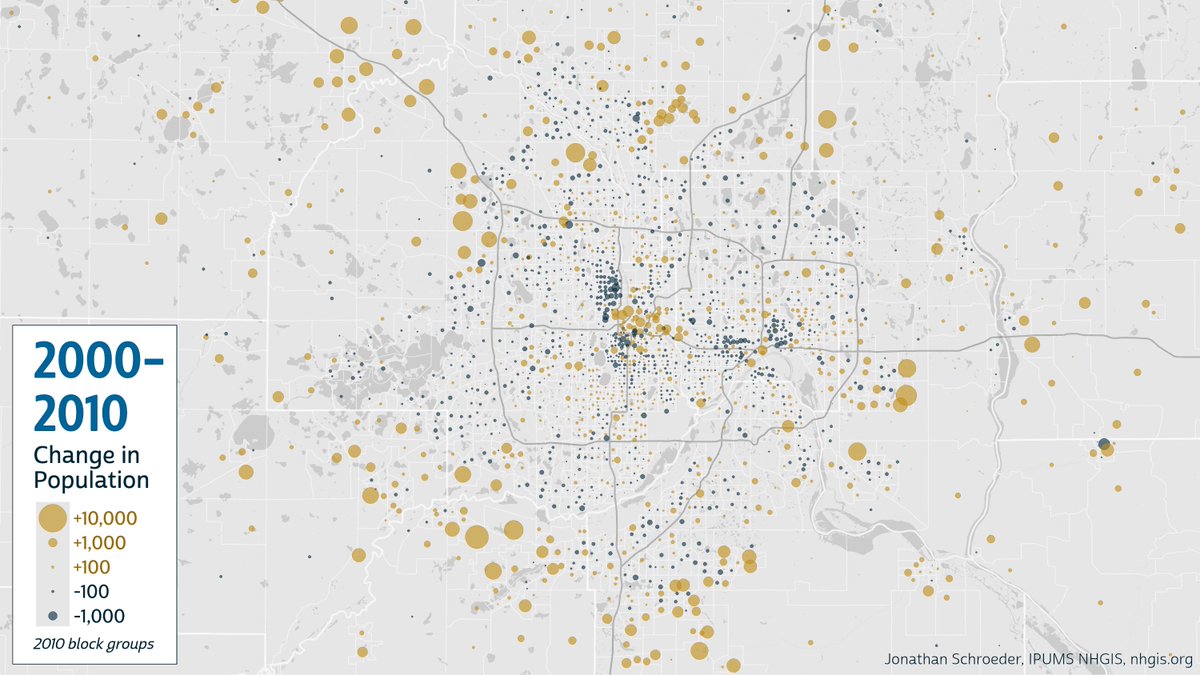 It was only suddenly in the last decade that neighborhoods grew *all over the place*, and central Minneapolis was distinctly the biggest pocket of growth.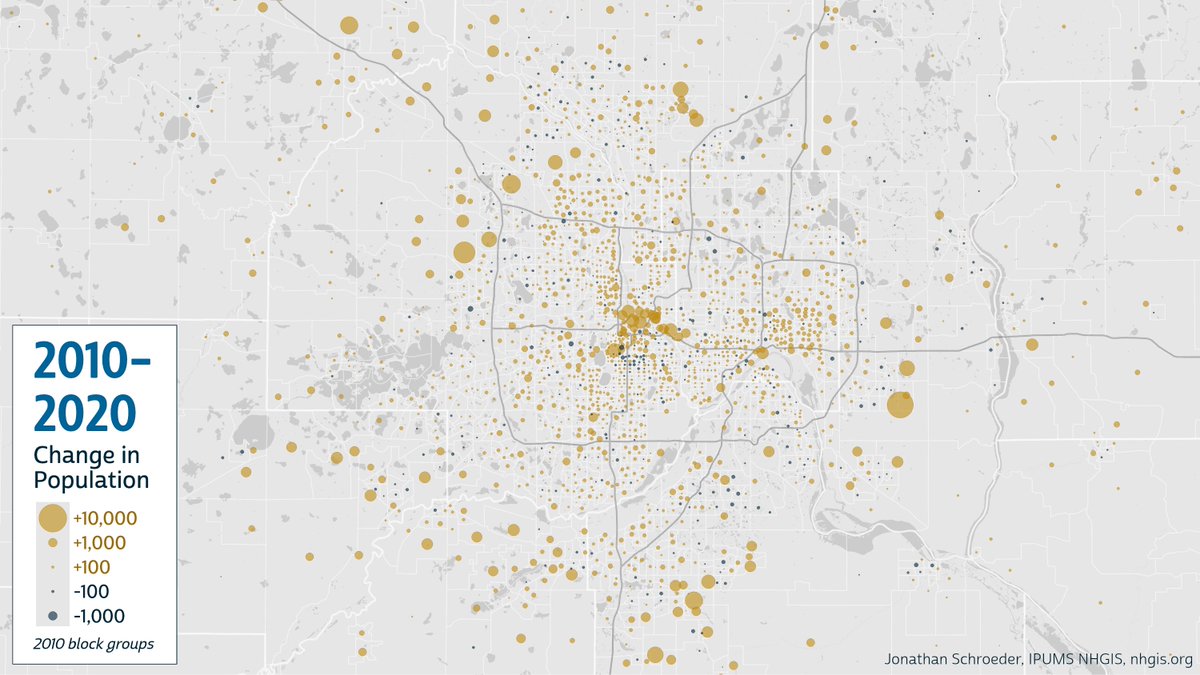 I started this series last month to showcase @nhgis data (centers of population & time series) for #NACIS2022, but I was only able to give a glimpse in my talk. Sharing now while Twitter lasts!
Originally tweeted by Jonathan Schroeder (@j_p_schroeder) on November 18, 2022.